The show where we explore how people's inner Artist and inner Engineer present themselves in their technical careers, in the art they create, and most importantly, in living creative lives. Hear what it really means to be an Artist Engineer from musicians, visual artists, technology leaders and other creatives.
Episodes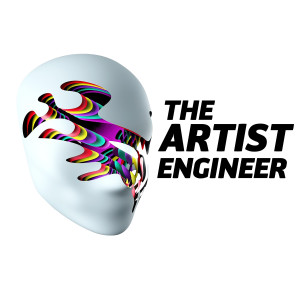 Tuesday May 11, 2021
Tuesday May 11, 2021
On this episode we're joined by Vic Bondi, a business technologist who's held senior positions at Microsoft and consulted with companies both large and small. As well, he was a founding member of the politically focused, Chicago-based hardcore punk band, Articles of Faith. Vic has a PhD in History and has written and taught on the topic.
We discuss the evolution of Microsoft culture from the 90s to today
and how a phone machine negotiated his first Microsoft contract. We ponder whether software programmers are today's new rock stars, and finally we explore the thread that connects Vic's music, software development and history experiences together.
Check out more information on Vic and his various projects
Vic's latest music 
vicbondi.bandcamp.com
Executive Decision (his history podcast) https://executivedecision.libsyn.com/
Vic Bondi
https://en.wikipedia.org/wiki/Vic_Bondi