The show where we explore how people's inner Artist and inner Engineer present themselves in their technical careers, in the art they create, and most importantly, in living creative lives. Hear what it really means to be an Artist Engineer from musicians, visual artists, technology leaders and other creatives.
Episodes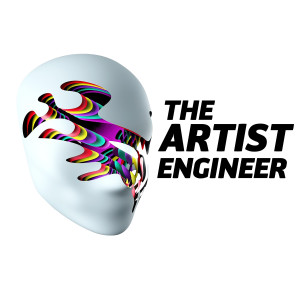 Wednesday Jun 30, 2021
Wednesday Jun 30, 2021
In this THEME episode, it's just your co-hosts Tony and Bill! We discuss when is a creation - be it a piece of art, software code or a product - ready to "ship"? We explore where and how does creativity flourish? And we unpack some of the psychology behind procrastination and how that can be a good thing, by giving us the time and space to come up with creative solutions and new ideas. 
Speaking of ideas, where do they come from? Are there any new ideas? ... Really? Let's get philosophical!
Finally, we name drop and quote Pablo Picasso, Jerry Garcia, and several of our guests throughout this episode so ...
If you liked this episode, please don't forget to share/subscribe/review.
And check out a few past episodes whose guest's wisdom we draw upon.
John Mohr interview: Indie Rock Star to IT Rock Star (October 2020)
Ron Diorio interview: Imagination + Productivity = Creativity (November 2020)
Sunil Garg talks with us about Science, Art, Law and the Cosmos! (December 2020)
Sabrina Thompson interview: NASA Engineer, Artist, Author and Baller! (March 2021)
Robert J. Lang interview: Origami Master and Physicist (June 2021)