The show where we explore how people's inner Artist and inner Engineer present themselves in their technical careers, in the art they create, and most importantly, in living creative lives. Hear what it really means to be an Artist Engineer from musicians, visual artists, technology leaders and other creatives.
Episodes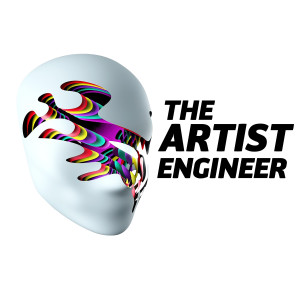 Monday Oct 11, 2021
Monday Oct 11, 2021
On this episode we're joined by guest host Jennifer Palmer, a self-described "techie" and full-time writer. We asked Jennifer on to help us reflect on our past guests' wisdom, find out what Tony and Bill have learned so far, and to explore what the future of the show might hold.
We discuss people's inherent potential, the power of community and mentors, and whether this show should focus on being "useful" and/or "interesting".
You can follow Jennifer's current writing here: www.odiousawry.com
And you can check out past episodes mentioned in this show below, which you also might enjoy 😉
Bill Brovold interview: Chainsaws, Harps and Star Wars! (Sep 25, 2021)
Justine Greenland Duke interview: Keep Dancing, Keep Learning! (Aug 26, 2021)
Howard Robot interview: F.I.R.E., Flaming Phalluses and Feelings (Aug 12, 2021)
"Real Artists Ship!" (Tony and Bill) (Jun 30, 2021)
Sabrina Thompson interview: NASA Engineer, Artist, Author and Baller! (Mar 10, 2021)
Sunil Garg talks with us about science, art, law and the cosmos! (Dec 15, 2020)
Caroline Miller interview: Flaming Lotus Girl and Biotechnology Scientist (Dec 01, 2020)
Ron Diorio interview: Imagination + Productivity = Creativity (Nov 17, 2020)
Resources for people management
Manager Tools Podcast - https://www.manager-tools.com/
The Effective Manager - https://www.amazon.com/Effective-Manager-Mark-Horstman/dp/1119244609/
First, Break All the Rules - https://www.amazon.com/First-Break-All-Rules-Differently/dp/1595621113/
Getting Things Done - https://www.amazon.com/Getting-Things-Done-Stress-Free-Productivity/dp/0143126563/

If you enjoyed the show, please remember to share/rate/review!