The show where we explore how people's inner Artist and inner Engineer present themselves in their technical careers, in the art they create, and most importantly, in living creative lives. Hear what it really means to be an Artist Engineer from musicians, visual artists, technology leaders and other creatives.
Episodes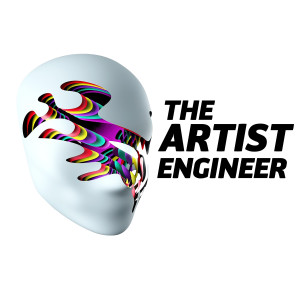 Friday Apr 15, 2022
Friday Apr 15, 2022
Our guest is Professor Nadav Drukker, a theoretical physicist and experimental potter. 
He is a Professor of Theoretical Physics at King's College London. Through his ceramic artworks, he endeavors to mirror the creativity of his scientific research. Nadav's work can be seen at the Knight Webb Gallery in London.
Nadav explains how the act of sharing his ceramics has lead to simpler physics formulas, as well, he shares his thoughts on craftsmanship, originality and artistry, and explores the mysteries of time travel and parallel universes.
You can find out more about Nadav and view his beautiful ceramic work below:
https://www.kcl.ac.uk/people/nadav-drukker
https://www.instagram.com/nadavdrukker/
https://www.knightwebbgallery.com/artist/nadav-drukker/
Please don't forget to share/rate/review/subscribe