The show where we explore how people's inner Artist and inner Engineer present themselves in their technical careers, in the art they create, and most importantly, in living creative lives. Hear what it really means to be an Artist Engineer from musicians, visual artists, technology leaders and other creatives.
Episodes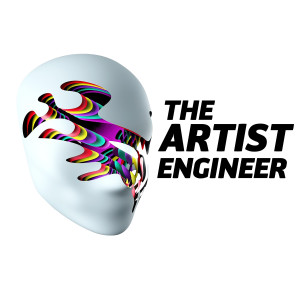 Saturday Dec 11, 2021
Saturday Dec 11, 2021
Our guests on this episode are Delaney Martin and Taylor Lee Shepherd of New Orleans Airlift, an artist-driven non-profit organization whose mission is to inspire wonder, connect communities, and foster opportunities through collaboration, arts education and the creation of experimental public artworks. Delaney Martin is a multi-media installation artist and the Co-Founder/Artistic Director of New Orleans Airlift. Taylor Lee Shepherd is a sound artist and Technical Director of New Orleans Airlift; as well as one of the founders of Airlift's musical architecture project.

We discuss Music Box Village, a whimsical village of artist-made interactive "musical houses," which is the flagship project of New Orleans Airlift. We explore the importance of intuitive interfaces and the collaboration that goes on between "wingnuts", tinkerers, and inventors to realize something bigger than the sum of their parts, as well as what artistic expression, technical engineering and social engineering have in common.

To learn more about New Orleans Airlift and Music Box Village check out the links below:
https://www.neworleansairlift.org/
https://www.tixr.com/groups/musicboxvillage
Please don't forget to share/rate/review/subscribe