The show where we explore how people's inner Artist and inner Engineer present themselves in their technical careers, in the art they create, and most importantly, in living creative lives. Hear what it really means to be an Artist Engineer from musicians, visual artists, technology leaders and other creatives.
Episodes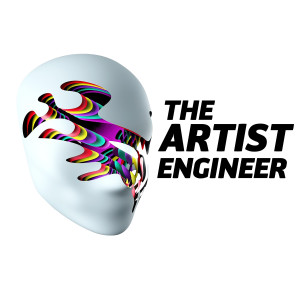 Friday Jan 14, 2022
Friday Jan 14, 2022
On our latest episode, we are joined by Joby Harris, a Visual Strategist at NASA's Jet Propulsion Laboratory (JPL) where he supports scientists and engineers with visuals, strategy and communication. Prior to working at NASA, Joby worked for many years as a designer and artist in the film, television, music, and theme park industries.
Joby tells us how Star Wars and Night of the Living Dead sparked his interest in art, design and space. He shares his career advice for both art and engineering, which include being supported by healthy relationships, being generous with your time and talents, and learning to sketch to better communicate your ideas.
We learn how artists, scientists and engineers at NASA collaborate with each other and get their message out to the public, how travel posters to exoplanets became a thing, and find out whether we'll have light sabers anytime soon. ;)
You can check out Joby's amazing work below!
Please don't forget to share/rate/review/subscribe