The show where we explore how people's inner Artist and inner Engineer present themselves in their technical careers, in the art they create, and most importantly, in living creative lives. Hear what it really means to be an Artist Engineer from musicians, visual artists, technology leaders and other creatives.
Episodes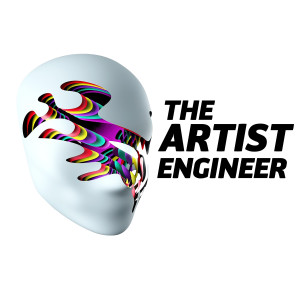 Saturday Oct 14, 2023
Saturday Oct 14, 2023
Our guest today is Jay Vogler, founder of JBV Creative.
Jay designs and creates projects to showcase his passion for mechanical engineering and creative expression via "Rube Goldberg" like kinetic sculptures. He is also a prolific content creator with a significant presence on both YouTube and Instagram. (go check out his creations!)
We discuss his transition from corporate engineering at a toy manufacturer to working solely for himself, the effort it took to build his social presence, how he picks his projects, and who his audience is.
Lastly, Jay shares lessons he learned building JBV Creative for those also wanting to pursue content creation and other creative ventures.
Please don't forget to share/rate/review/subscribe to this podcast.
JBV Creative on Instagram: https://www.instagram.com/jbvcreative/ 
JBV Creative on YouTube: https://www.youtube.com/@JBVCreative