The show where we explore how people's inner Artist and inner Engineer present themselves in their technical careers, in the art they create, and most importantly, in living creative lives. Hear what it really means to be an Artist Engineer from musicians, visual artists, technology leaders and other creatives.
Episodes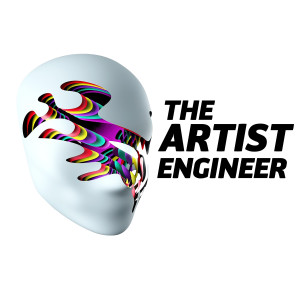 Monday May 09, 2022
Monday May 09, 2022
Our guest is Dr. Fernanda Oyarzún, a biologist, scientific illustrator and sculptor, who works in the worlds of both science and art - exploring the life, forms and evolution of marine biodiversity.
Fernanda is an Associate Researcher at both UCSC, the Catholic University of Concepcion and at SECOS, the Coastal Social-Ecological Millennium Institute, in Chile. 
She is also an acclaimed artist whose realistic sculptures of marine life have been displayed around the world. In this episode, we discuss the role drawing and observation play in science, how our whole body is involved in processing information, and how we can nourish creativity through experimentation and play.
You can learn more about Fernanda and her wonderful art below: 
https://www.fernandaoyarzun.com/
https://www.instagram.com/fernie1977/
https://twitter.com/oyarzun_fern
http://www.bienalconcepcion.cl/convocatoria/
Please don't forget to share/rate/review/subscribe