The show where we explore how people's inner Artist and inner Engineer present themselves in their technical careers, in the art they create, and most importantly, in living creative lives. Hear what it really means to be an Artist Engineer from musicians, visual artists, technology leaders and other creatives.
Episodes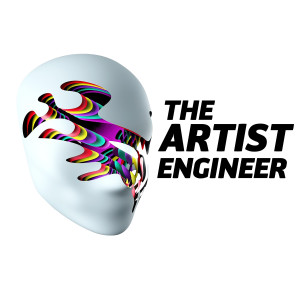 Wednesday Apr 07, 2021
Wednesday Apr 07, 2021
Benton C. Bainbridge joins us for this episode. Benton is best known as a pioneer of visual music performance, where he creates media art and visual performances with handcrafted image processing systems. Benton has collaborated with a diverse group of artists, including the Beastie Boys, with whom Benton VJ'd two world tours. 
We discuss the nature and nurture of growing up in a family of both artists and engineers, how engineering and bleeding edge technology have often been a part of art, artists and art traditions, choosing freedom versus stability while making a living as an artist, how emerging NFT (non-fungible token) technologies could be used to sell, collect and trade digital and ethereal art and finally, how an oscilloscope led to a Beastie Boys world tour!
Benton is faculty at the School of Visual Arts MFA Computer Arts Department, 
and Artist-in-Residence at Andrew Freedman Home in The Bronx. 
You can find out more about Benton below:
- https://bentoncbainbridge.com/
- https://www.youtube.com/results?search_query=benton+c+bainbridge+
We love hearing your feedback, so feel free to reach out!
If you like the show, please don't forget to subscribe/share/rate/review.